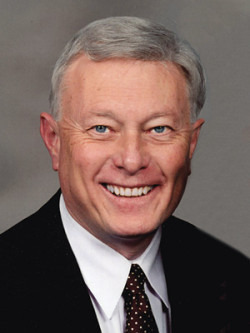 Don Wegmiller
Chairman
C-Suite Resources chairman and co-founder, Don Wegmiller, has an expansive healthcare industry resume that spans 35 years.
Wegmiller developed and served as CEO of the Allina Health System for 15 years, one of the Upper Midwest's largest integrated systems. He went on to serve as CEO and later Chairman of INTEGRATED Healthcare Strategies, the nation's largest healthcare executive compensation consulting firm.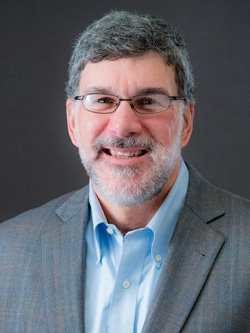 Ralph Wakerly
Partner
Ralph Wakerly is a healthcare consultant and entrepreneur with expertise in strategy, marketing, business development and information management. He is a partner and co-founder of C-Suite Resources, a healthcare industry intelligence, education and executive advisory services firm. He also founded his own consulting firm, Wakerly Partners.
Earlier in his career, he served as a National Practice Director and Marketing Vice President for First Consulting Group, a $275M healthcare IT consulting firm. He led and developed marketing programs contributing to 35% annualized revenue growth and the top brand position in the industry.
Wakerly has performed more than 100 high-impact projects in areas such as strategy, branding, sales effectiveness, new product launches, concept testing, and salesforce and executive education. His clients have included Abbott Nutrition, CDW Healthcare, Delta Dental of Minnesota, HIMSS, the Metropolitan Chicago Healthcare Council, the Scottsdale Institute, St. Jude Medical, and many smaller innovative companies who have brought a variety of new products and services to the healthcare industry.
Wakerly is an accomplished entrepreneur, having launched two successful consulting firms. He also served as an advisor or leader in the development of several other successful new business ventures, including the Wisconsin Health Information Network, HIMSS Analytics and the Scottsdale Institute.
He has published numerous articles and given speeches on various healthcare topics throughout his career. His latest series, "Why Today's Healthcare Will Become Extinct" can be found on LinkedIn.
Wakerly has taught Marketing, Leadership and Management for adult learners at Elmhurst College. He also taught healthcare information management to healthcare industry leaders pursuing their MHA and MBA degrees at the University of Minnesota School of Public Health.
He is a legacy Board Member for the Bear Necessities Pediatric Cancer Society and serves as Board Member for the Wakerly Family Foundation. He holds a BS in General Engineering, and an MBA from the University of Illinois, Urbana-Champaign.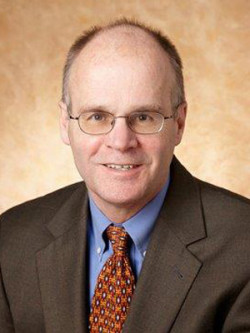 Jerry Nye
Partner
C-Suite Resources partner, Jerry Nye, has worked in healthcare administration since graduating with a Masters Degree from the University of Minnesota Healthcare Administration Program in 1977. During the course of his career, he has served in senior management and executive roles with academic medical centers, faculty practice plans, community hospitals and hospital/physician joint ventures.
Prior to joining C-Suite, Nye spent more than 10 years with Integrated Healthcare Strategies, a Minneapolis-based consulting firm specializing in executive and physician compensation and benefits.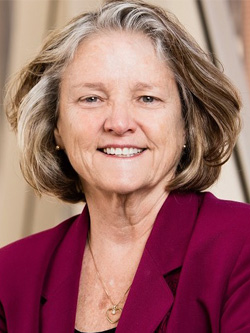 Mary Ellen Wells, MHA, FACHE
Partner
Mary Ellen Wells has more than 35 years of health care leadership experience. Prior to joining C-Suite Resources, she served as a senior executive and CEO of several independent and affiliated hospitals, clinics, and skilled nursing facilities within Allina Health, CentraCare Health, and the University of Minnesota Hospital and Clinic. Most recently, Wells served as the program director dyad leader and senior lecturer for the University of Minnesota's MHA Program, and she remains involved as an alumni volunteer and lecturer.
In honor of Stanley R. Nelson, Co-Founder (1926 - 2012)
When Stan Nelson passed away, C-Suite Resources not only lost a co-founder and partner, but the healthcare family lost a visionary thinker, innovative systems architect and good friend.

Nelson, a hospital executive who pioneered many of the organizational strategies that have become accepted practice for today's health systems, died on Friday, August 3, 2012, in Minneapolis after a brief illness. Nelson, who resided in both Minneapolis and Scottsdale, Ariz., was 85.

In a career that spanned six decades, Nelson demonstrated a unique ability to see hospitals on a larger playing field even at a time when most of them operated as isolated facilities run by local charities or religious denominations. He anticipated and ushered in the development of hospitals into integrated health systems and strategic collaborators in the community, especially with physicians.