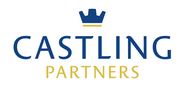 Castling Partners serves health and healthcare organizations at "the intersection of strategy performance and integrative risk management". The nature of healthcare markets, for the foreseeable future, will encourage organizations to pursue increasingly complex strategies presenting increasingly complex risk profiles. Castling Partners was formed by seasoned healthcare professionals with deep experience as leaders of and advisors to health and healthcare organizations in the U.S and globally. Capabilities span the disciplines of management, health law, health policy and economics, finance , strategy and strategic investment management.
For more information about Castling Partners, visit www.castlingpartners.com
---

Michael Mytych is founder and owner of Health Information Consulting, LLC. He has been in the Healthcare IT space for over 30 years and has spent twelve of those in the commercial sector of Health IT. He is a nationally recognized healthcare consultant with an extensive background in Population Analytics, Electronic Health Records, Health Information Exchange and healthcare software strategic planning. He was recognized in December 2015 by Health Data Management as one of the Top 50 U.S. Healthcare IT Experts.
He has worked as an advisor to major corporations, investment research firms, private equity, venture capital firms and continues to provide assistance and due diligence on innovation new market entries, product end user adoption, value proposition and barrier to entry. He has participated in over two dozen new product assessments and company acquisition / divestitures for investors, and serves on three public equity research panels.
For more information about Health Information Consulting, LLC, visit www.hicllc.com
---

Impact Advisors is a nationally recognized healthcare information technology consulting firm that is solving some of the toughest challenges in the industry by delivering strategic advisory, implementation and optimization services. Our comprehensive suite of patient access, clinical and revenue cycle services span the lifecycle of our clients' needs. Our experienced team have a powerful combination of clinical, revenue, operations, consulting, and IT experience.
The firm has earned a number of prestigious industry and workplace awards including Best in KLAS® for eight consecutive years, Healthcare Informatics HCI 100, Crain's Chicago Business Fast Fifty, as well as "best place to work" awards from: Modern Healthcare, Consulting Magazine, Becker's Hospital Review and Achievers.
For more information about Impact Advisors, visit www.impact-advisors.com
---

Outlook Marketing Services, Inc. (OMS) is a full-service B2B content development and marketing communications agency. Founded more than 20 years ago, the agency has a dedicated healthcare & life sciences practice and expertise in a range of industries spanning technology, financial services, manufacturing, transportation & supply chain, retail and other emerging markets.
OMS has successfully partnered with C-Suite Resources to collaborate on programs that help clients develop and deliver unique, targeted and relevant messages to their core audiences. Our partnership has allowed these organizations to differentiate themselves from the competition, educate their internal and external stakeholders and drive measurable results by aligning marketing initiatives with business objectives.
For more information about Outlook Marketing Services, visit www.outlookmarketingsrv.com
---

The Scottsdale Institute is a not-for-profit organization designed for leading health systems who wish to share experiences – successes and lessons learned — in the strategic use of information technology. SI facilitates collaboration, education, and networking on IT strategy, deployment, adoption, national direction and trends, benchmarking, benefits realization, and innovation. At SI, fifty member organizations stay current on strategic IT-related issues, featuring:
Multiple constituents and perspectives, not restricted to IT or any functional group or department
Real-time sharing of challenges, successes and practical lessons learned regarding healthcare IT and technology
The role of the CEO and other senior leadership in ensuring the success of IT investments
Communication about critical IT issues that is compelling, timely and easy to understand
All programs, presentations, publications, and audio recordings are available for member use
Unlimited access points for all member associates
For more information about Scottsdale Institute, www.scottsdaleinstitute.org
---